On this page, you will find free downloadable and printable templates that can help you manage your or your loved one's health. To download any template, sign up for our newsletter here and you will receive a welcome email with all the download links.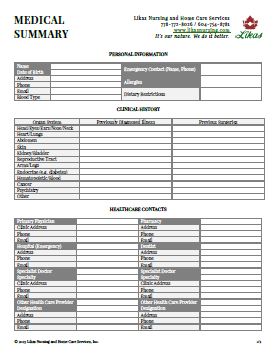 Medical Summary
Includes sections for personal information, clinical history, healthcare contacts, family medical history, medication list, vaccination record, and social history
Convenient to take to your medical appointments.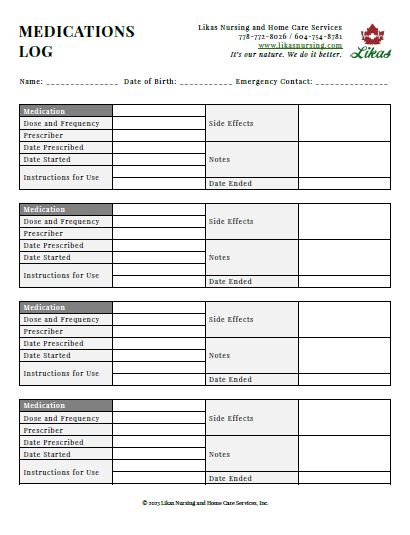 Medications Log
Helps you keep a detailed list of your medications, including the dose and frequency, prescriber, instructions for use, and any side effects.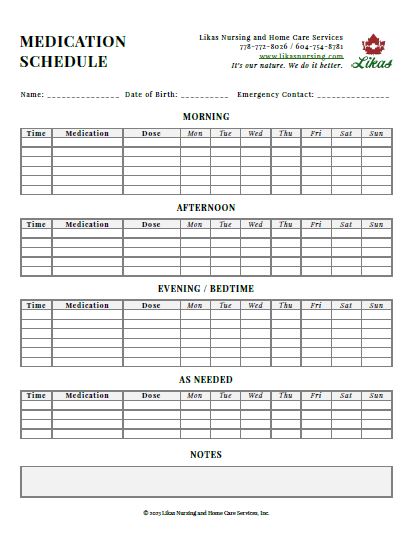 Medication Schedule
Allows you to track medications for a week, organized according to the time of day and frequency they are taken.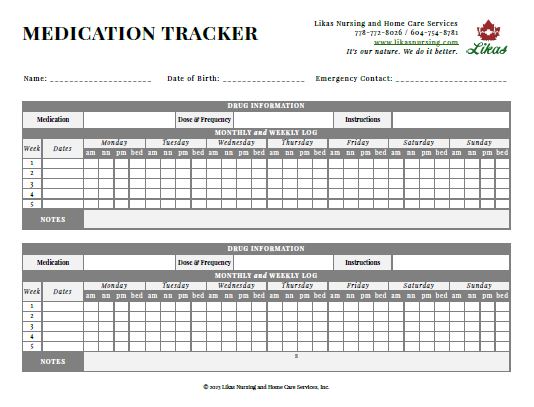 Medication Tracker
Allows you to track medications taken or given on a monthly and daily basis, according to when it is given (AM, noon, PM, or bedtime).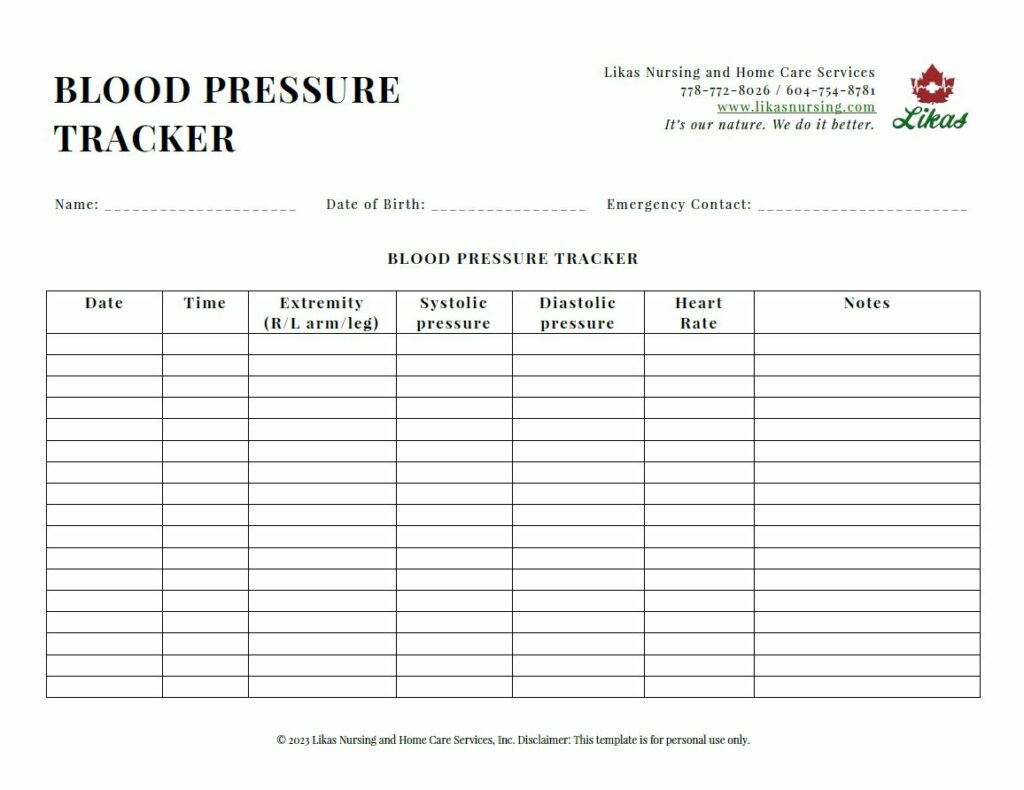 Blood Pressure Tracker
For blood pressure monitoring, with a column for time and extremity at which it was taken, as well as for recording heart rate
Blood pressure recording in the morning and in the evening, and in the extremity at which it is highest, is recommended for tracking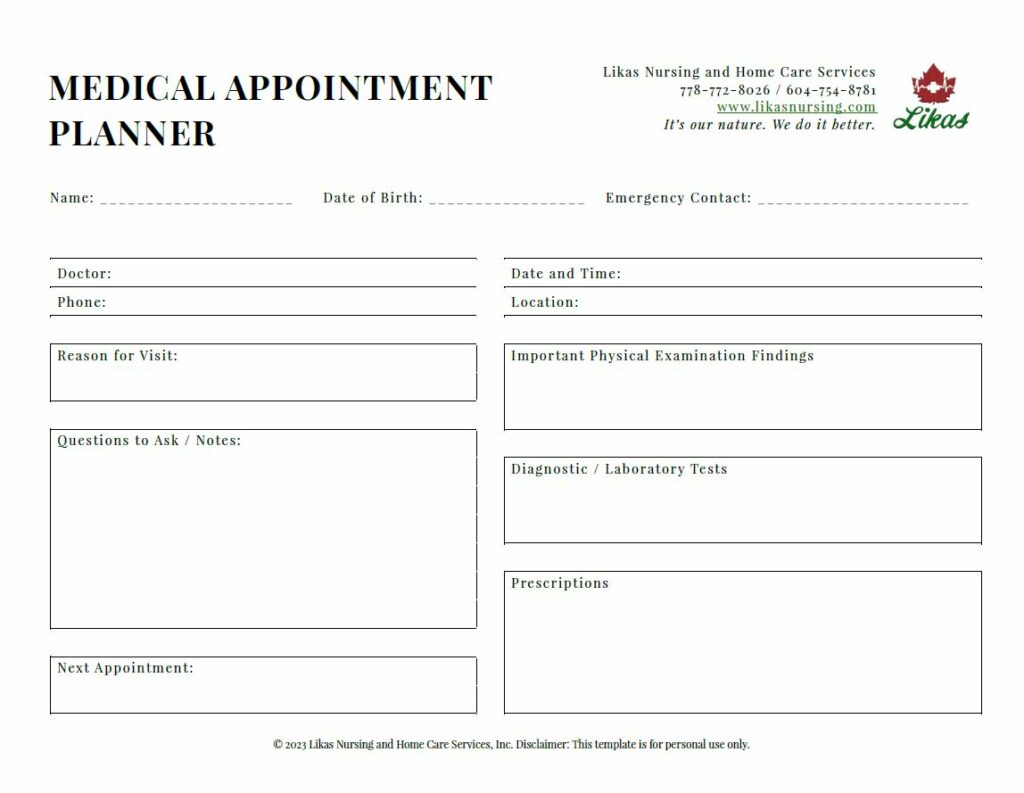 Medical Appointment Planner
Great for preparing questions to ask your healthcare provider and for recording details of this visit
Includes spaces for physical examination and diagnostic findings, prescriptions, and the date of your next appointment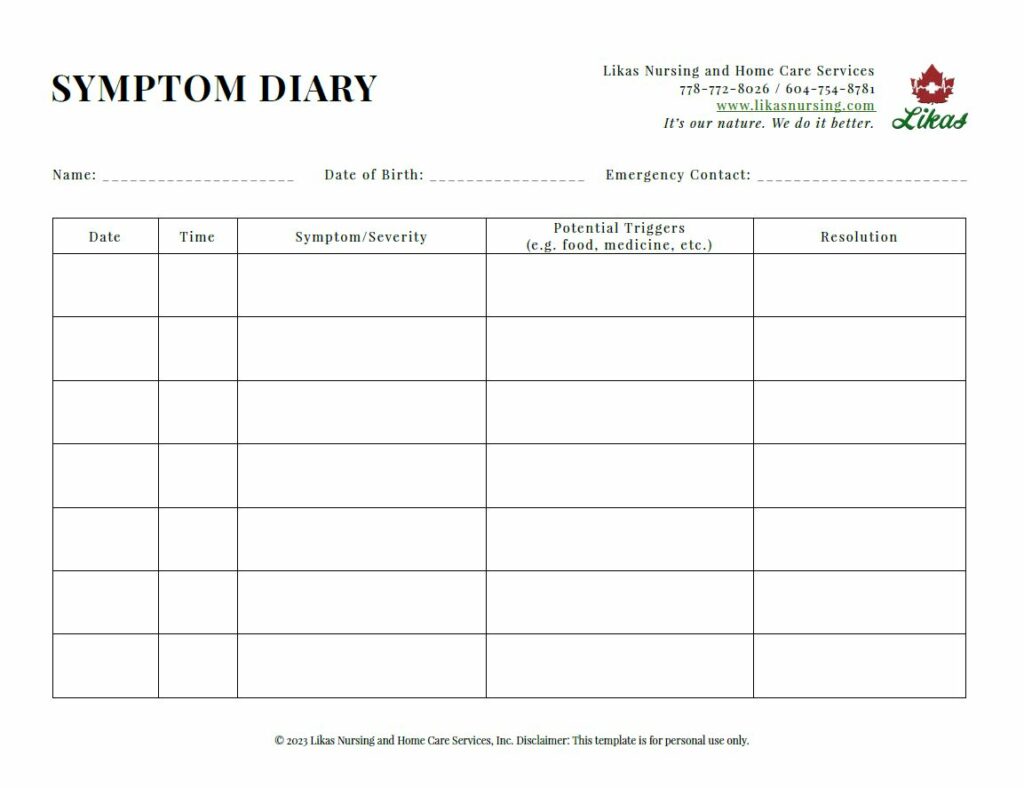 Symptom Diary
For recording the onset and severity of symptoms
With space for recording potential triggers and resolution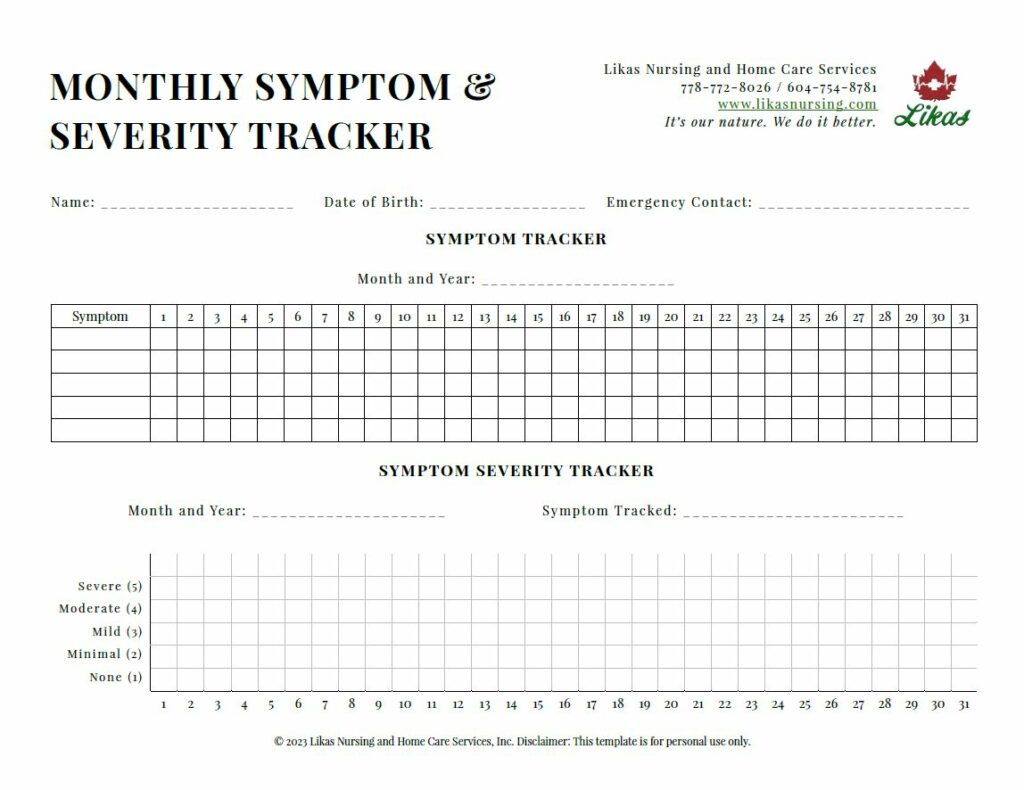 Monthly Symptom and Severity Tracker
Allows for the monthly tracking of up to five symptoms: simply mark the corresponding day on the table
Also allows for tracking the severity of one symptom throughout the month (from none to severe)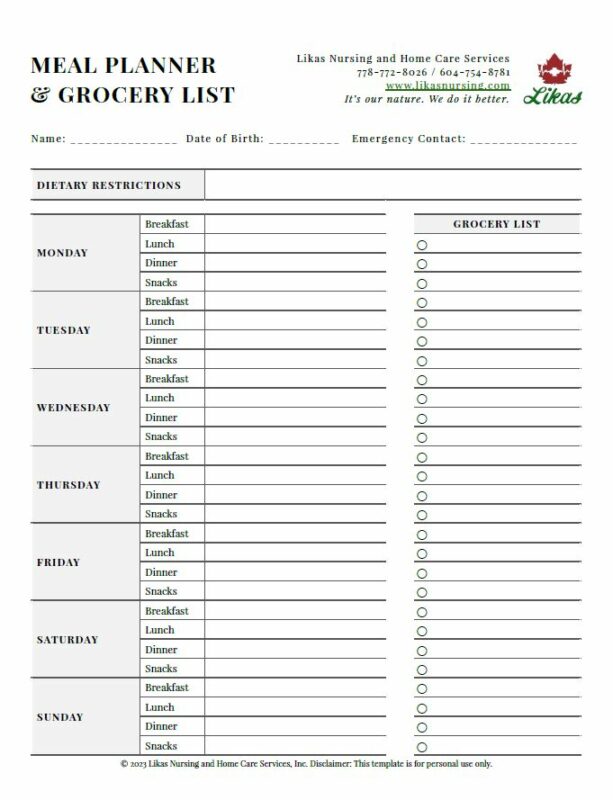 Meal Plan and Grocery List
A weekly planner for your meals, with space for breakfast, lunch, dinner, and snacks
Has a handy grocery list on the same page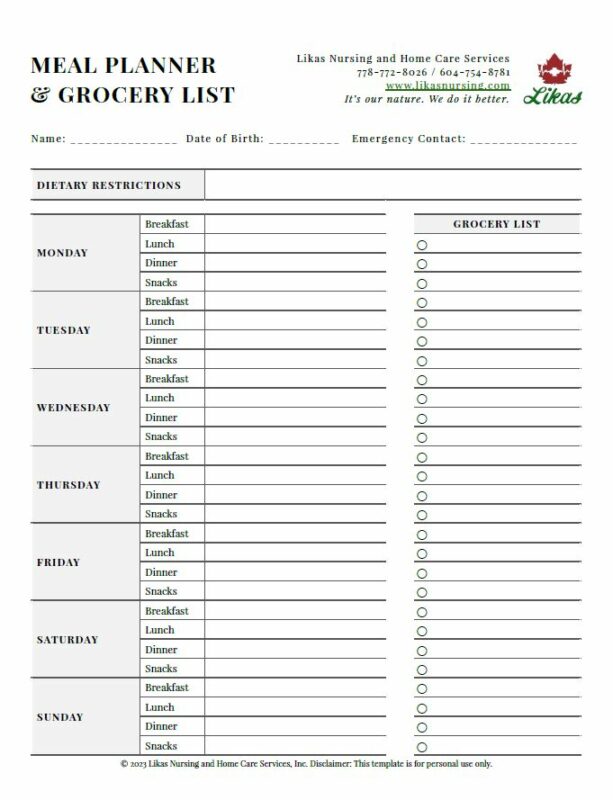 Weight Tracker
Lets you track your weight over time, and how much you have lost or gain
With a space to record your starting date, starting weight, target weight, and height