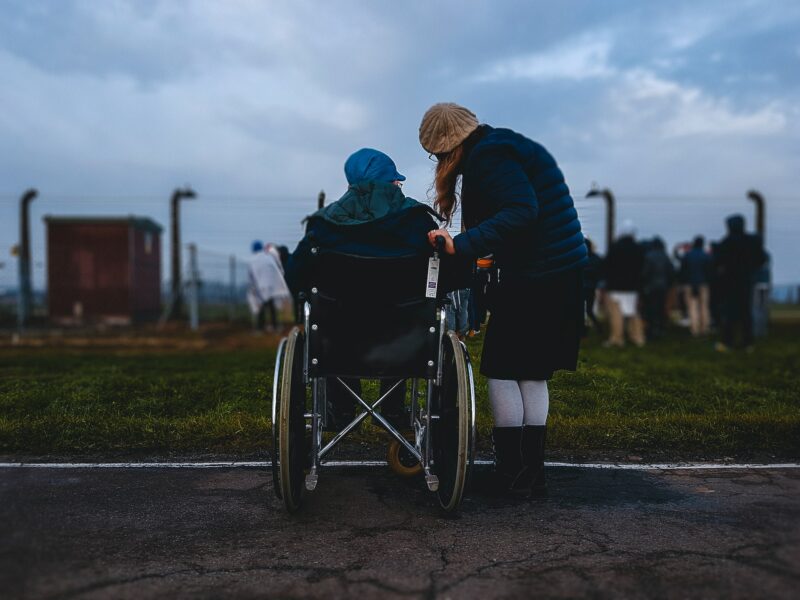 Home care workers are an essential part of healthcare, tending to the different needs of individuals. These needs can range from social requirements (e.g. companionship), medical and nursing (e.g. wound dressing and medication monitoring), and emotional (e.g. as a liaison between patient and family or physician). Home care workers can be caregivers, care aides, support workers, licensed practical nurses, or nurses.
Demand for home care workers
In Canada, there are currently 2.2 M Canadians that depend on home care for help in coping with age-related needs, long-term diseases, or disability. In the US, it is projected that the aging population will surpass 75 M by 2030, and 1 out of 5 of these individuals will require home care.
The importance of home care workers was further emphasized throughout the novel coronavirus pandemic, due to the limitations in access to clinical care and in pre-existing social support structures. In addition, the transitions being implemented in healthcare, such as telemedicine and the provision of increased prescribing authority to practitioners other than physicians, will keep the demand of home care workers high.
Becoming a home care worker can be both stressful and incredibly fulfilling. The responsibility of caring for someone, ensuring their safety and health, can be challenging. Add the management of interpersonal relationships that must be facilitated among the patient, family, and other members of the health care team, and it is likely that you will not have the same day twice working in this profession. At the same time, there is nothing quite like the meaningful joy and accomplishment of helping people, bringing a smile to their faces, and doing an important job well.
Now that your interest has been piqued, you may be wondering: how can you be a home care worker?
Educational requirements
Being a home care worker can be a good starting point for you, if you are thinking about going into health care but are uncertain about which path to take. As mentioned, there are different types of home care workers, and the educational requirements will be different depending on the amount of responsibility given.
Caregivers who will be providing social support are only usually required a high school diploma, perhaps with additional courses on first-aid and basic life support. Home care workers who will be providing more advanced care may be required to do at least a certificate or diploma program, which will include theoretical and practical training on specific tasks. These may include wound care, assisting in mobility and daily hygiene, meal preparation, and psychosocial support. Different areas of jurisdictions will have different requirements, so it is best to consult local laws and authorities.
Due to the ongoing pandemic, training sessions will likely be mostly done online. There may also be changes to the content and may include topics such as conducting telemedicine and virtual visits and protocols for infection control and disease prevention. Additional skills may also be necessary for home care workers to learn to bridge the gap in current access to care. It is also expected that education will be accelerated to further meet the demands of today.
Characteristics of a good home care worker
More than an interest in nursing and medicine, characteristics and personality traits will greatly impact your career as a home care worker. Employers and patients generally look for the following traits:
Compassion – You should be able to empathize with your patient to better understand his or her situation. Having compassion will allow you to strive to take care of them and make them feel better.

Reliability – Because the patient can be heavily dependent on you, you should be reliable and committed to their care and to advocate for their care. The patient and his or her family should feel confident that they can always count on you.

Attentiveness – Part of providing care is being attuned to what your patient needs, particularly if he or she has difficulty communicating. The sooner you can identify these changes, the earlier interventions can be made, if necessary. Your attentiveness will also lessen the possibility of errors in care, which may be detrimental to the patient.

Professionalism – This trait encompasses many others: excellent and clear communication to other healthcare providers, the patient, and family; the ability to not let personal issues affect work; and the awareness to maintain patient confidentiality. Professionalism also includes the patience and flexibility to adjust and adapt when the patient (or the family) is being difficult, or when things simply don't go as planned.

Health – You need to be strong and healthy to be able to properly care for an individual who may require physically arduous tasks, such as bathing, and to complete activities that may make others squeamish (e.g. cleaning up body fluids).
Salary and career development
You may be curious about salary ranges. It has been reported that the average entry pay for home care workers (caregivers and care aides) in Canada is from $14-16 (CAD) per hour and is $9-10 (USD) in the United States. Gaining experience over time will increase your salary grade.
However, the great thing about being a home care worker is that there is so much room for career growth and development. You can undergo further studies to be a licensed practical nurse or even complete an undergraduate degree to be a licensed nurse. No matter which part you choose, remember that you are essential to the health care team, and even more so as a home care worker: you are the patient's first point of contact and first access to care.
Contact Us
We are always looking for motivated professionals for the betterment of the service we provide our clients. If you someone who genuinely enjoys providing care as assistance to the elderly or to individuals who are differently abled, we are open to assessing your fit with our organization. Fill in the form on our site, and send a copy of your resume to likasnhcare@gmail.com.
If you are looking for a home care worker for your loved one, do not hesitate to contact us via phone at 778-772-8026 or 604-754-8781. Our care workers have different levels of specialty and training, and we will be able to provide personalized home care plans for your loved one.