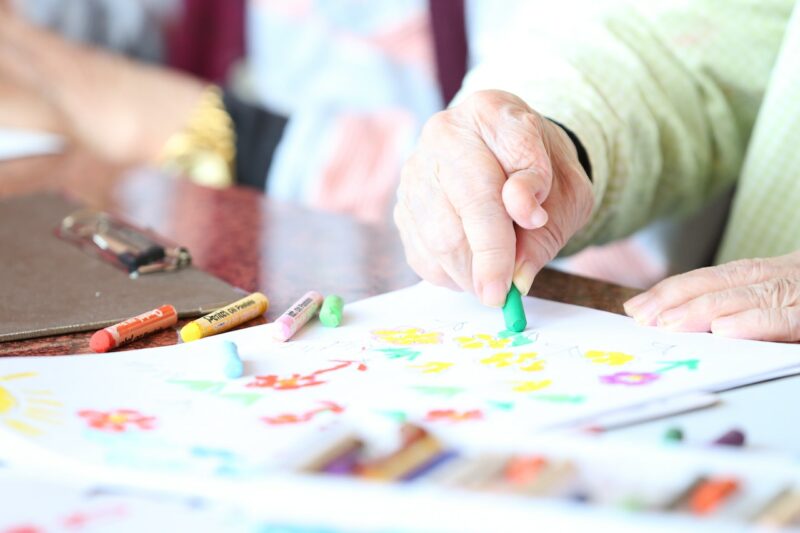 Whether we want to admit it or no, we can run into certain difficulties as we age. No matter how healthy we are, our body changes, and we may have trouble with joint stiffness, balance, mobility, vision, conversing, and completing tasks that we normally do every day. These difficulties are more pronounced with the presence of health problems.
In these cases, rehabilitation may be necessary to maintain or improve physical, cognitive, and functional abilities. These can include physical therapy, occupational therapy, cardiac and pulmonary rehabilitation, and speech therapy.
When do elderly people need rehabilitation?
Here are some common scenarios where rehabilitation can greatly help elderly people.
In these instances, rehabilitation is necessary to regain some function, be it musculoskeletal strength, mobility, and function; cardiovascular health and endurance; breathing and overall lung function; cognitive function, memory, and mental health; reduce the risk of injuries and falls; and improve daily activities such as dressing, bathing, and eating.
After surgery
Stroke
Injuries (e.g. accidents, falls)
Chronic illness
Cardiac conditions
Pulmonary conditions
Neurological disorders
Pain management
Speech and language disorders
Mobility and balance issues
Functional decline (i.e. in daily activities)
Nutrition and weight management
There are many benefits for rehabilitative therapy, on the overall being that they maintain or improve overall well-being, independence, social engagement, and quality of life.
Regardless, the need for rehabilitation will vary according to the person's health, abilities, and goals. Certainly, if there are more pressing health issues, these will need to be addressed first before the rehabilitative therapy is started. Rehabilitation programs are tailored to needs and are usually combined with other interventions.
What is the difference between physical and occupational therapy?
Physical therapy (PT) and occupational therapy (OT) are rehabilitation programs that, though they have some overlap, have distinct goals and approaches.
PT primarily focuses on function, movement, and mobility, specifically strength, flexibility, balance, and coordination. This is why physical therapists assess and treat musculoskeletal and neuromuscular conditions through therapeutic exercises, joint mobilization, gait training posture correction, and the use of assistive devices such as crutches or braces.
Meanwhile, OT focuses on helping people develop or regain skills necessary for daily life, meaning the activities and tasks that allow them to be independent. These activities include self-care and grooming (e.g. dressing, bathing), work (e.g. handling numbers, answering the phone), leisure, and social interactions. To be able to do this, occupational therapists assess the physical, cognitive, emotional, and psychosocial factors that can effect a person to live their daily lives. This way, they can either adapt the environment, the tasks, or teach new strategies so that people can participate in what's important for them. Some interventions in OT include exercises for fine motor skills, adaptive techniques for daily activities, cognitive strategies for better memory and problem-solving, and suggestions for assistive devices or home modifications (e.g., a low bed, alarm buttons, big-print books).
Other types of rehabilitation programs
Speech therapy is a specialized program that focuses on evaluating and treating communication and swallowing disorders. Objectives can include improving vocabulary, grammar, and conversation skills, as well as articulation, fluency, and voice quality. In elderly people with dysphagia, speech therapy can help improve function, prevent aspiration, and ensure safe eating and drinking.
Cardiac rehabilitation, meanwhile, is a program tailored for individuals who have had a cardiac event, such as a heart attack, heart surgery, or other related diseases and interventions. Rehabilitation includes exercises to improve cardiovascular endurance, educational sessions to discuss medication management and other strategies to promote heart health, and psychosocial support. The primary goals are to reduce the risk of recurrent events and disease progression.
Pulmonary rehabilitation is something similar in that it is also a specialized program for elderly individuals with chronic lung disease (e.g. COPD, bronchitis, emphysema) and other respiratory illnesses. Component of this program include exercises to enhance lung capacity, breathing techniques, educational sessions (e.g. to avoid exacerbations), lifestyle changes, and psychosocial support. The primary goals are to improve lung function and to reduce symptoms such as shortness of breath, wheezing, and coughing.
Takeaway
Rehabilitation programs are an essential part of healthcare and of ensuring that seniors can retain their independence as long as possible and have the best quality of life.
Your primary care physician, together with the other members of your healthcare team, will help you coordinate which programs are best for your situation.
We at Likas Nursing can support you in completing any rehabilitation program that has been prescribed for you. Give us a call today to see how we can help you.