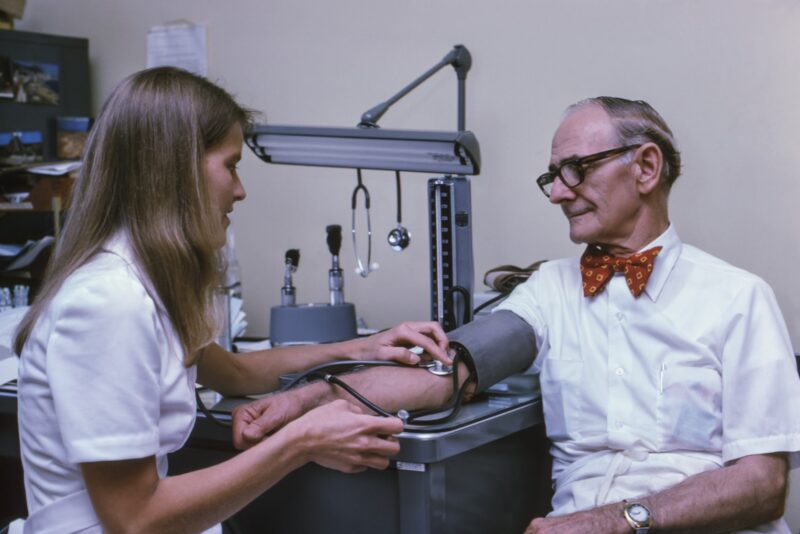 Medical appointments can be overwhelming and sometimes, just a bit frightening. Depending on your health, mobility, and independence, medical appointments can require a fair amount of planning—from scheduling, to getting there on time (and likely waiting to be seen), to the actual appointment and thereafter.
Appointment logistics
In Vancouver and the rest of the lower mainland in British Columbia, appointments in medical clinic are typically done by phone or online. For urgent cases, clinics may have walk-in spots or may arrange to fit in patients to be seen at the last minute. If you booked your appointment months in advance, don't worry, as most clinics usually have a system in place to remind their patients.
As for transport, services are available to take you to and from your appointment. These expenses may be reimbursed with the provincial health ministry under the
Travel Assistance Program
. For your convenience, you can also arrange roundtrip cabs or rides (or hopefully find a friend or family member to take you).
Preparing for a medical appointment
Aside from the logistics, you should also remember to mentally prepare to meet your doctor or other healthcare provider. This is to ensure you get the most out of your time from this appointment and that you receive the best possible care.
Read on for specific advice on how to prepare for your medical appointments.
1. Organize your medical information. Especially if this is your first appointment with this healthcare provider, gather any relevant medical records, test results, and reports that you have related to your current health concern or chronic medical conditions. A good example is when you have just been discharged after being admitted in the hospital; make sure to get all your paperwork before your next followup.
2. Make a list of your symptoms and concerns. Write down all the symptoms you've been experiencing, even if you think they are unrelated. It may be best to keep a symptom diary, where you can note the duration, intensity, potential triggers, patterns, and possible resolution that you have observed.
3. Be ready to answer questions about your medical history. You can download a free Medical Summary form on our Resources page. This will include a list of:
Your current (and perhaps sometimes even recently discontinued) medications (including prescription and over-the-counter drugs, as well as vitamins and supplements). You should include the name of the medication, dosage, frequency of use, and indication.
Your allergies (food, drugs, latex, etc.)
Past medical history, including surgeries and hospitalizations, s well as significant medical events (e.g. diagnosis of a chronic medical condition, anaphylaxis)
Family medical history, such as history of genetic diseases, early death, and cancer
4. Bring your health insurance card. This will serve as your identification, which is important if you're new to a clinic and need to register.
5. Prepare your questions. Write down any questions you may have about your health condition, treatment options, and other concerns. This ensures you won't forget to ask them and, this way, they can be addressed at the appointment.
6. Review instructions given to you prior to the appointment. For example, if this appointment coincides with blood being drawn for laboratory tests and you may need to fast, then you need to follow instructions as directed.
7. Wear comfortable clothing, which can be removed easily if a physical examination is necessary at your appointment.
8. If you anticipate that your appointment may involve some complex discussions, with important information to be given, or if you think you may need some help, you can plan to
bring a family member or a friend to help and support you.
You can also bring a companion care worker or a
medical escort
.
9. Arrange for logistics so you can arrive early, especially if you need to complete necessary forms or paperwork.
Conclusion
We at Likas Nursing are committed to helping you in your journey to be the healthiest you can be. Hopefully our tips on preparing for your medical appointment will be useful to you.
On our
Resources
page, you will find several templates that can benefit you and your personal health management. These forms include a medical summary; medication schedule, log and tracker; blood pressure tracker; symptom diary; monthly symptom tracker; and a medical appointment planner.