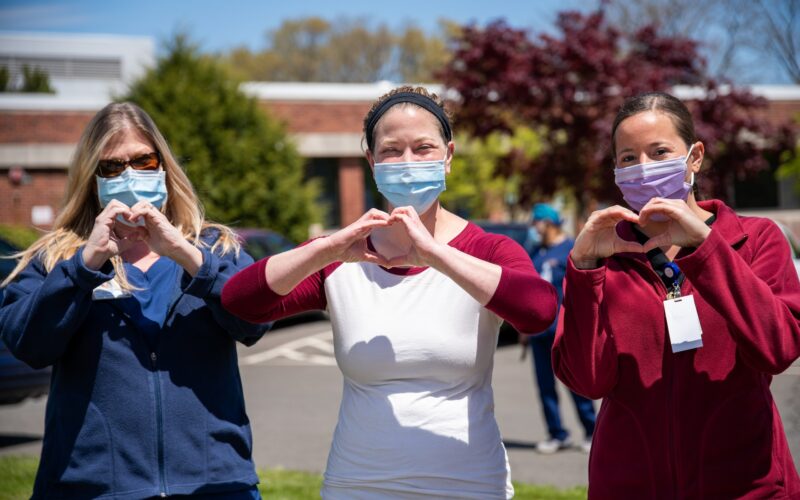 Imagine that you are elderly, frail, or feeling weak, either because of surgery, pain, or chronic or acute illness. Imagine that you have a loved one who is as such, and place yourself in his or her shoes. You need to get to a medical appointment, but you don't know what questions to ask, you tend to be forgetful about what doctors say, or you may have some concerns that you're worried you will not be able to articulate.
If this is you (or your loved one), then perhaps a medical escort is the best option for you.
What are medical escorts?
Medical escorts are trained professionals or volunteers that accompany patients on organized transport services, whether by land, sea, or air, on the way to a location that can provide care. Medical escorts should have at least some training in nursing and usually do have a degree, although they provide non-emergent care during transport. This is because, if need be and depending on the situation and medical stability of the patient, there is also usually a concurrent paramedic team that can take care of emergencies.
What can medical escorts assist with?
Due to their training in healthcare and in working with patients, doctors, and other members of the health team, great medical escorts possess skills that can be utilized to attend to your nursing needs and to also advocate for you.
In particular, competent medical escorts often are able to offer the following services:
Help with organizing transport services to and from the place of appointment
Be of service in getting ticket passes (if necessary), boarding, and disembarking
Companionship, conversation, and comfort during transport
Assist with mobility
Help navigate large medical institutions (e.g. hospitals)
Accompany the patient during the medical appointment
Take notes on the doctors' findings, instructions, and prescriptions
Ask questions on the patient's behalf and clarify any possible concerns
Fill and pickup prescriptions at the pharmacy
Assist with attending online medical appointments (telehealth)
Coordinate care and appointments with different specialists and health professionals, especially if there is transfer of care
Not only that, but many medical escort services also offer other forms of support and assistance, which includes but is not limited to homemaking services and errands, wound, diet, and medication management, and creating a personalized and holistic care plan.
Are medical escorts covered by health insurance?
In British Columbia, there is a that may help patients with transportation costs for "eligible residents who must travel within the province for non-emergency medical specialist services not available in their own community." Such eligible medical specialist services include doctors' appointments, diagnostic procedures, and treatment procedures that are normally insured under provincial health insurance. For more details, as well as how to apply, you can click here.
The TAP does not cover meals or accommodations or travels that have happened in the past. However, depending on your coverage, you may be able to obtain some assistance in these expenses.
What do I need to bring?
To ensure the transport service occurs as smoothly as possible, you can ask the medical escort to help you pack for the appointment. These items are usually necessary:
Payment method (cash, debit, or credit card)
Provincial care card and other identification (e.g. hospital card, driver's license)
Travel documents (e.g. tickets, if travelling by bus, air, or plane)
Water and snacks
Weather-appropriate additional clothing
Medical documents (e.g. referrals, lab results, notebook for record keeping)
Medication list and/or prescriptions, medication bottles
Mobility aids
Hearing and visual aids
Communication devices (mobile phones)
Entertainment (e.g. puzzles)
How can Likas Nursing help?
We at Likas Nursing offer nursing home care services, as well as excellent medical escort services. Our nurses have years of experience caring for patients and advocating for their health. We also offer care aide escort services for non-medical appointments.
Contact us for a consult today!