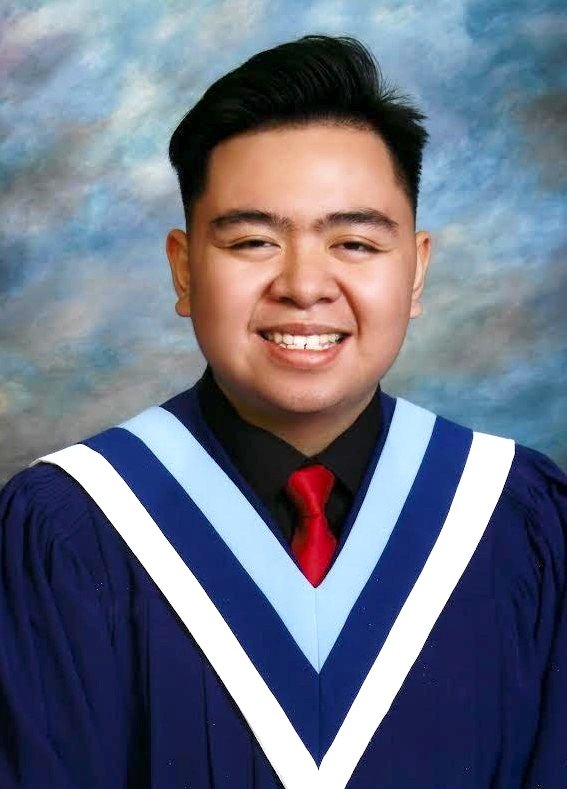 With the new omicron variant of SARS-CoV-2 circulating in the community and having increased transmissibility, our team at Likas Nursing is working even harder to ensure the safety of our clients.
Meet Khalil Bautista, an important member of our team, whose responsibilities as a screener and client companion put him in the midst of fighting the pandemic.
Q: Before we start, can you tell our readers more about yourself?
A: I am currently studying in University Canada West (UCW), majoring in Hospitality and Tourism and Mass Communications. I love playing the guitar and listening to 80's rock music. I enjoy spending my free times playing games online with my friends.
Q: What is your typical day working as a screener and companion?
A: My typical day as a screener starts from lunch until late afternoon. It starts with the usual visitors who visit their family member/s at lunch. Then as it goes on, staff rush hours start at 14:30-15:00, where I also get to know the staff working at Fair Haven. After the staff arrive, the visitors start to come in between 15:00-17:30. Visitors are usually other family members. Getting to know the visitors is what makes this job fun. Meanwhile, my day as a companion starts at 10 AM and ends at different times, depending on the schedule.
Q: What do you like most and least about your job?
A: What I like most about my job is engaging with visitors and clients. Being an introverted person makes this job tough because I need to speak and engage, and it has helped me to grow into who I am today. This job helps me to practice my English as well. What I like least about my job is how uncomfortable the chair is.
Q: Why do you think your job is important?
A: My job is important especially at this time because it keeps track of who comes in and traces the people who came in close contact with a resident. In addition, as a companion, my job is important because my role helps the client to have time and be fun. Being stuck inside their room is no fun at all. I make sure that the residents can still have fun despite their conditions.
Q: What training have you received while working with Likas Nursing?
A: The training I have received while working with Likas is how to handle clients professionally and to consider their conditions. Sirjo (one of our nurses) has been helping me with questions on how to handle clients differently, and I learn from it by doing it on my own. Another training I have received is how to handle guests and/or staff who are violating public health orders, such as going through screening first before clocking in.
Q: Can you share a memorable experience working with a client? Why has this been memorable for you?
A: A memorable experience I can share with a client was during the summer. We have a client that always enjoys going to the park. I always walk with him to the park or around the neighborhood for two hours, and I can see that the client is happy. The client becomes talkative and active outside because he identifies things and talks to me about them. Although most of the time the client falls asleep, upon returning to the facility, I can tell that the resident has enjoyed our walk because he keeps smiling at me and says goodbye to me before I leave.
Q: What is one important lesson that you have learned while working with Likas Nursing?
A: An important lesson I have learned while working is to take risks and grow as a person. I have never experienced taking care of old residents. Likas Nursing has taught and trained me to manage residents, especially people diagnosed with dementia. It was challenging at first, but that's how people improve. The lesson learned after overcoming a challenge is the most important lesson because it helps me to realize whether or not I can do this.
Be part of our team
If you wish to make a difference in people's lives by being a companion and screener, visit our page and send in your application. We look forward to hearing from you and having you join our team!