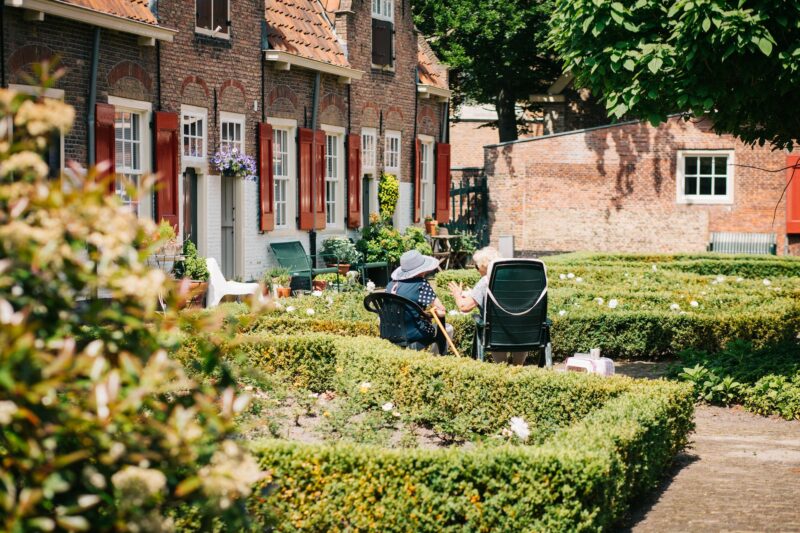 Ah, retirement.
After decades of hard work and saving up, now you can sit back and spend glorious days of rest and relaxation, with a lot of free time to do whatever you want. Some people may find that without a job, the sudden amount of free time can be staggering. It can be certainly be boring, but it doesn't have to be! There are so many possible hobbies and activities to do, depending on your interest, personality, and preferences.
Before you decide, you need to know and ask yourself a few questions. Are you an active person? Do you prefer being indoors or outdoors? Do you prefer hobbies done in solitude or in the company of others? Are you open to learning new things and being challenged by something new? Do you prefer using your brain or working with your hands?
The great thing about hobbies is that you can always change your mind after a decision and try something else later. But for now, why don't you go through our list?
For seniors who want to be on the go
An exercise regimen or any consistent physical activity is the best way to stay healthy. You can opt for activities that are low intensity, such as golf or calisthenics. Stretching exercises should be good for your joints. Low-impact exercises, such as moving on an elliptical or stationary bike, may also be helpful. Swimming is a great full-body workout and may be accessible in a public pool in your neighborhood. Finally, you may also opt to do martial arts, such as tai chi, which improves blood circulation. Remember to consult your doctor before starting any new exercise!
For seniors who enjoy the outdoors
The outdoors can be a great adventure. Can you imagine the view from the top of the mountains or the caress of the sea breeze on your cheeks? Everyone can definitely benefit from time outdoors. If you prefer to be close to home but still be outside, perhaps you can find a small patch of green that you can tend to when you do gardening? If you enjoy cooking, you may want to plant fruits, herbs, and vegetables for your own recipes. If you prefer mountains, you can go hiking and get a good workout from it. You can also set up camp in a forest or even a mountains. If you like looking at the sky, you can start birdwatching. You may also want to check out the local zoo. And if all else fails, go on a drive to the nearest beach and lounge in the sand. Perhaps all you need is a dose of Vitamin Sea.
For seniors who enjoy indoors
Indoor hobbies are typically the easiest to start in our spare time. Reading and writing novels are a good start. You may want to select a new genre that you haven't tried before or catch up on the books that you have not read and are awaiting your attention. Crafting and creating miniature models are a good exercise to use your hands. Other arts, such as painting and drawing, playing an instrument, composing music, or simply singing are great exercises to get those creative juices flowing and are a means for self-expression. Large puzzles with a thousand pieces are also good for your cognitive muscles. Finally, if you love eating, why not give cooking and baking a try? You may be surprised at what you can cook up!
For senior couples who would love to do things together
One of the loveliest gifts is the chance to grow old with someone you love. If you are coupled up, spending time together should only strengthen your relationship and rekindle the romance. You can travel together and explore places you've never been or reminisce to where you've made memories. You can go on a road trip, take a plane, or take the train. It may also be a good time to care for a pet, which has been shown to reduce stress and blood pressure. Or you and your partner can hit the dance floor and take lessons. Salsa, tango, ballroom dancing… there are many possibilities for this cardio activity that is also sure to bond the two of you together.
For single seniors who want to go solo
Don't fret if you don't have a partner: you can certainly still have fun! Perhaps you would be interested in dabbling in photography, which can be inexpensive if you already have a camera. You can start with taking photos of nature, of artwork, or of people. This way, you can make memories eternal. If you're interested in history, you may want to visit your local library or museum for tours. Hunting for antiques is also a good pastime, and who knows? You may even make some money reselling your finds. Fishing is also a good option for people who want to go solo and crave some peace and quiet. If you're into more active exercise, cycling is a good idea to improve overall health and to feel free as the wind whips through your hair.
For seniors who want to socialize
Keeping an active social life and staying in contact with friends and family is good for your mood and to keep up your spirits. But community is something more than socializing. Community can bring a sense of belonging and can be fruitful and meaningful. Why not volunteer for nonprofit organizations in your neighborhood? Finding one that shares your values is important, for example, soup kitchens or health centers or pet shelters. You can also help these organizations fundraise. If there are mentoring groups or guilds in your profession, you can also opt to pass forward your expertise.
For seniors who are savvy and prefer online activities
It can be quite rare for an older person to be technologically savvy, so if you are one of them, good for you! A lot of interesting content can be found online now, such as podcasts and online games. In fact, even if you ultimately choose a hobby that is done in person, you will likely be referencing information that you have gleaned from websites and tutorials. So go ahead, browse, and find something to learn or to entertain yourself.
Takeaway
This list of hobbies may be long, but this list is actually quite short in terms of the number of activities and hobbies you can be pursuing. Perhaps try one or two from the list and work your way through it. One great thing about being a senior citizen is that you are entitled to a lot of discounts, so this may be the time to use them. Remember, however, that these activities are supposed to be relaxing and to improve your health, so if they start stressing you out, then it is not worth it. Happy hobby hunting this year!