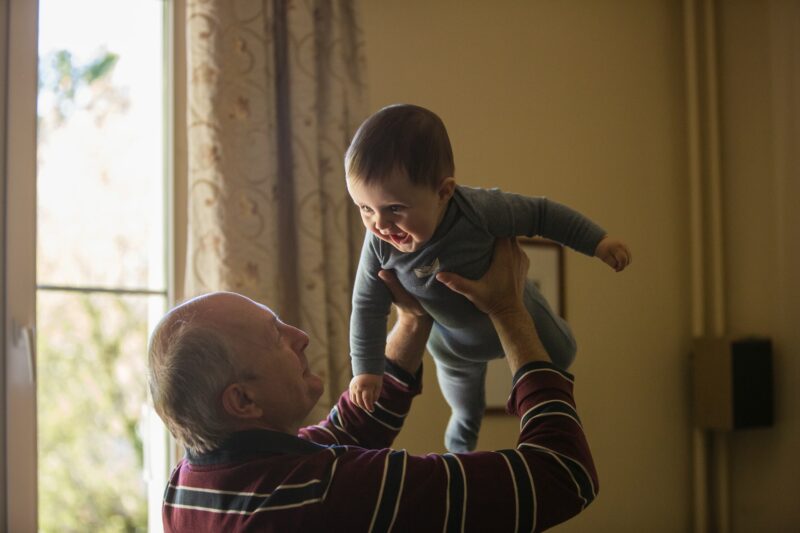 It's December, and that means bells are ringing, lights are streaming, and carols are playing!
The holidays are a time for gathering with family and friends. But even though it is the season to be jolly, this particular time can be difficult on elderly people's health, as schedules might be disrupted for trips, shopping, and rich and decadent feasts. This can mean disrupted medication and sleep schedules and can make it harder for them to stick to a healthy diet. Large gatherings can also be the source of infections, and this doesn't bode well for their immune system as well.
Here are some tips for our senior loved ones to stay healthy during the holiday season.
1. Drink plenty of water.
2. Ask friends and relatives to follow dietary restrictions. Preparing one or two meals that are healthy should be sufficient for our loved ones to ensure they enjoy their gathering.
3. Alcohol should be drunk in moderation.
4. Make healthy choices so that it is difficult to overindulge. For example, prepare salads, fruits alongside cakes, and serve one lighter meal in a day if dinner is expected to be heavier.
5. Keep exercising. Even a gentle routine is better than nothing. If it is too cold outside, walking in a large indoor space is also good exercise.
6. Make sure they get enough rest by taking breaks in between festivities. If they need a nap, let them have a nap. Encourage them to take some downtime.
7. Ensure that the homes that your elderly loved ones are visiting are safe and accessible. This means making sure walkways are clear of ice and snow. This also includes having nightlights in hallways and stairs, handrails in the bathroom, and removing hazards such as rugs and exposed cords. Make sure your holiday decorations also are not a fall or tripping hazard.
8. Spend some quality time with them! Sharing food over conversation is likely the best way to put a smile on their faces. Encourage reminiscing, look at old photographs, and don't be afraid of making new memories.
9. Retirement funds are likely to be fixed income, so let them know that simple gifts are much appreciated. Or, better yet, tell them that their presence is already a gift.
10. If your holiday traditions include having older people prepare meals or string decorations, have younger friends and relatives help them or volunteer to take their place.
11. If they are staying over, make sure that they have packed their medications and clothes.
12. Should your elderly loved ones have dementia, remember too that too much clutter, lights, and music can be overwhelming. Tone it down to make the environment more comfortable for them.
13. Remember to wash your hands regularly! Winter is usually flu and cold season, and hand hygiene goes a long way in preventing infectious diseases.
14. If your loved one is in a long-term facility, you can check for parties and events that are being hosted there. You can volunteer your time for food and decorations, encourage your loved one to get involved, and bring over friends and family to celebrate there. Try to decorate their rooms.
15. Should you need an extra helping hand, you can opt to get a healthcare or companion worker help with making sure medications, appointments, transport, dietary needs, and exercise are taken cared of.
Spending time with our elderly loved ones, wherever they are, virtually or in person, is the single most important thing to make them feel loved during the holidays and beyond.
Have a healthy, happy, hearty holidays, from your family here at Likas Nursing!