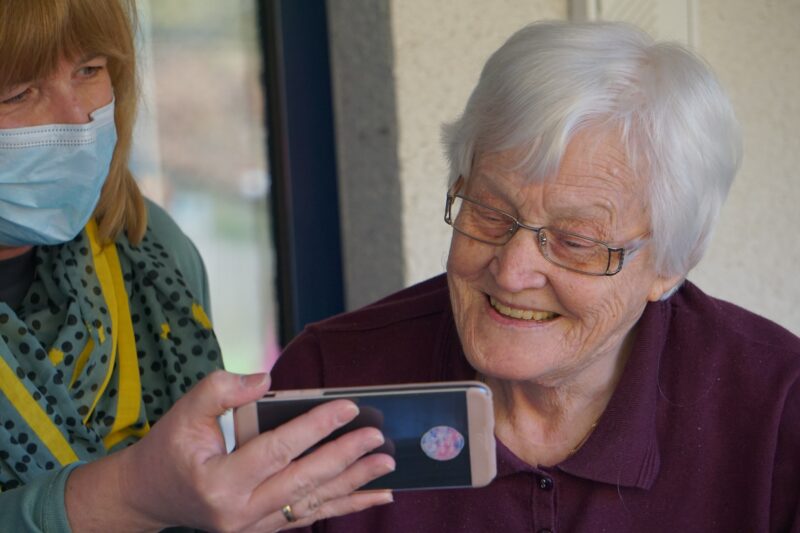 British Columbia is an amazing place for retirees, given the temperate weather and beautiful scenery. Another reason is that there is a robust health care program in place to ensure that there are available health services for the elderly population.
Health Structure
The province has its own Ministry of Health, which manages provincial programs and ervices, such as health and prescription drug insurance (Medical Services Plan or MSP and PharmaCare, respectively), the Office of the Seniors Advocate (which is responsible for resolving issues about access to care), and HealthLink BC (a confidential health information and advice system that can be reached by dialing 811).
There are also six health authorities: five regional authorities that are responsible for health care and services for the population in their region, and a Provincial Health Services Authority (PHSA), for the coordination of provincial-wide programs. These health authorities provide facilities and programs such as family doctors and other primary care providers; home care services for people who are ill or have disabilities but remain independent at their own homes; assistive devices; hospitals and health clinics; end-of-life (palliative and hospice care), and retirement homes, nursing homes, and care homes.
Better at Home Program
The Better at Home program, funded by the provincial government and managed by the United Way of the Lower Mainland, aims to help seniors stay independent and living at home, where they are most comfortable and close to a familiar neighborhood.
Services that may be offered to seniors include non-medical home support services, such as housekeeping, grocery shopping, house chores (e.g. home repair, yard work), and even transport to and from healthcare appointments. These are accomplished both through paid workers and volunteers in non-profit organizations. The elderly recipients of this service are charged according to a sliding scale of their incomes.
Any senior living in a community with a Better at Home program is eligible and, to avail of services, you can stat by contacting a local provider with your inquiries. There is currently more than 80 program sites across the province, selected and organized according to communities with a greater number of vulnerable elder adults.
Home Care and Support
Home care and support can include a wide range of services to allow seniors to remain independent and living in their own home as long as possible. These services include personal assistance with activities of daily living, such as mobilization, cooking, bathing, and grooming, lifts and transfers, and cleaning. These services are performed by community health workers. Sometimes, if delegated by health care professionals, these services may also include nursing and rehabilitation tasks (e.g. wound care).
Home support services can be provided in the short-term, for example after hospital discharge or as part of palliative and hospice care, but most are done on a long-term basis. It can also be offered as respite care to relieve a primary caregiver.
Eligibility for home support services is determined through clinical assessment by a health authority health care professional, and the following criteria are analyzed: the patient's health and functional status; the patient and caregiver's ability to manage needs; established health care goals; and possible risk to healthcare staff. Fees are dependent on a few factors, such as reason for home support services (e.g. discharge from the hospital), personal and spousal income, and other financial assessments.
Other Types of Care Services
Aside from the Better at Home program and home care and support services, there are other types of publicly subsidized home and community healthcare services that are available for seniors. These are briefly discussed below.
1. Community Nursing – Provided by a licensed nursing professional, services can include assessment and interventions such as medication management and pain management, palliative care, and the like. These are usually done in a variety of settings, such as in the patients home, in clinics, and care homes. Patients can be treated on a short-term or long-term basis.
2. Community Rehabilitation – Provided by a licensed physical or occupational therapist, services include rehabilitation therapy to either improve or keep functional status. These are usually done in a variety of settings, such as in the patients home, in clinics, and care homes. Patients can be treated on a short-term or long-term basis. In addition, the optimization of safety in the patient's home is also a priority.
3. Adult Day Services – This refers to an organized program that includes health care, personal care, and social and recreational activities for both the patient/client and his/her caregiver. Most are linked to long-term care homes, and transportation can be arranged for the patient's convenience.
4. Choice in Supports for Independent Living (CSIL) – This program allows some flexibility for the clients who have greater healthcare needs and/or physical disabilities. With CSIL, the patients receive funding for home support services and are responsible for arranging, hiring, and paying home support workers.
5. Assisted Living – With assisted living, patients are provided housing, hospitality, and other services for seniors who can live independently and make their own decisions but would benefit more greatly in a more supportive and better arranged environment. With assisted living residences, clients have their own housing unit with a lockable door, nutritious meals, weekly housekeeping, a round-the-clock emergency response system, and access to basic activities (e.g. games, music). Choosing an assisted living residence can be dependent on your location, your personal needs, language requirements, and activities provided.
6. Group Homes – Group homes and services are arranged so that clients are able to share personal care resources. Clients are also encouraged to be independent and responsible for tasks like managing the household. Eligible patients should be assessed to require this service and should be matched with both the home and its other residents, as well as able to make individual and collaborative decisions.
7. Family Care Homes – These services are offered in a single family home and are for patients with specialized needs that would prefer a home-like atmosphere. These homes also offer nutritious meals, housekeeping services, and assistance with daily living activities. However, family care homes are unlicensed and cannot hours more than two clients.
8. Long-Term / Short-Stay Care – With long-term care, patients are given a secure, supervised environment with professional healthcare round-the-clock. These can include convalescent care (e.g. after hospital discharge), respite care, and hospice care. Short-stay services are usually offered for less than three months. Both long-term and short-stay care can be offered in licensed community facilities, long-term care homes, and private and extended care hospitals.
Active Aging
The Ministry of Health in BC advocates that its residents strive for active aging, which is more than just ensuring you have adequate physical activity. It also means making healthier lifestyle choices, such as good nutrition, lifelong learning, social connections, and some form of work or volunteering.
While access to healthcare can be difficult at times, we at Likas Nursing are here at your service. We are able to provide home care, nursing care, and companion care, as well as medical escort services. Contact us for a consultation today!